STG's Joyously Busy Great British Adventure Map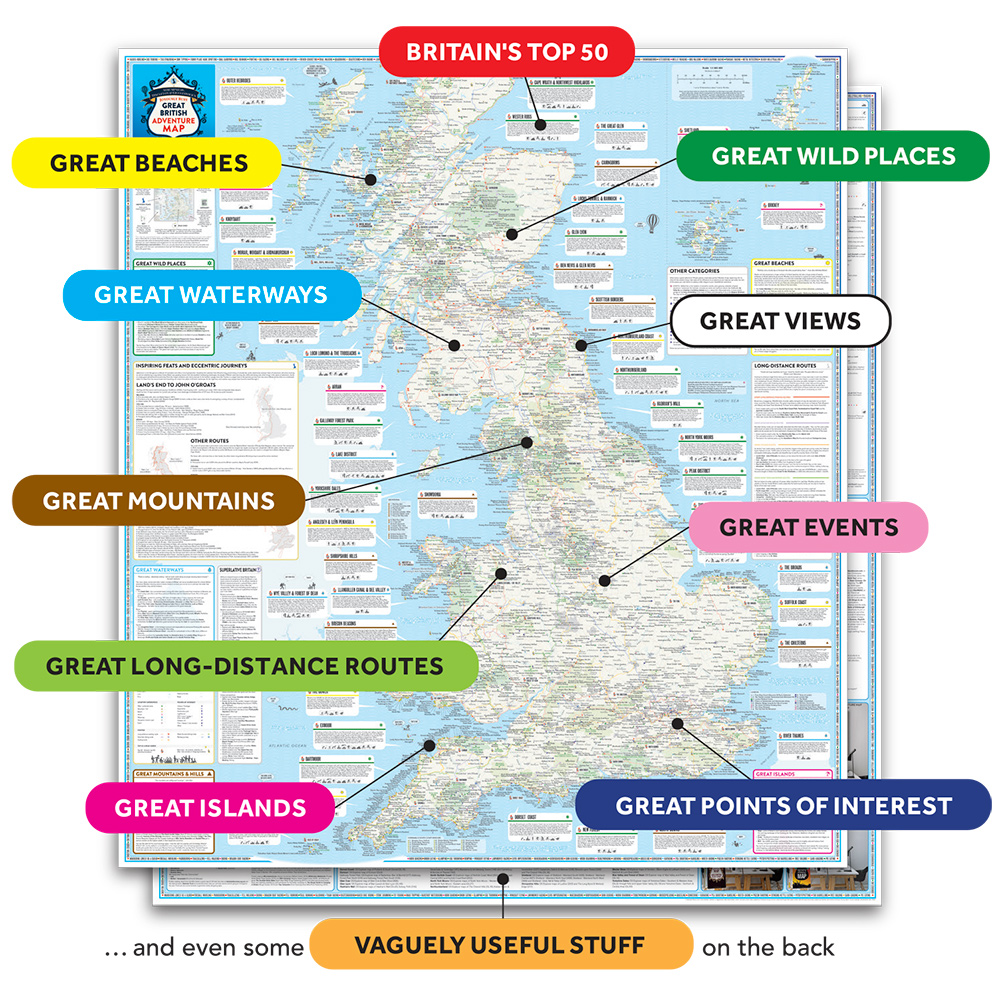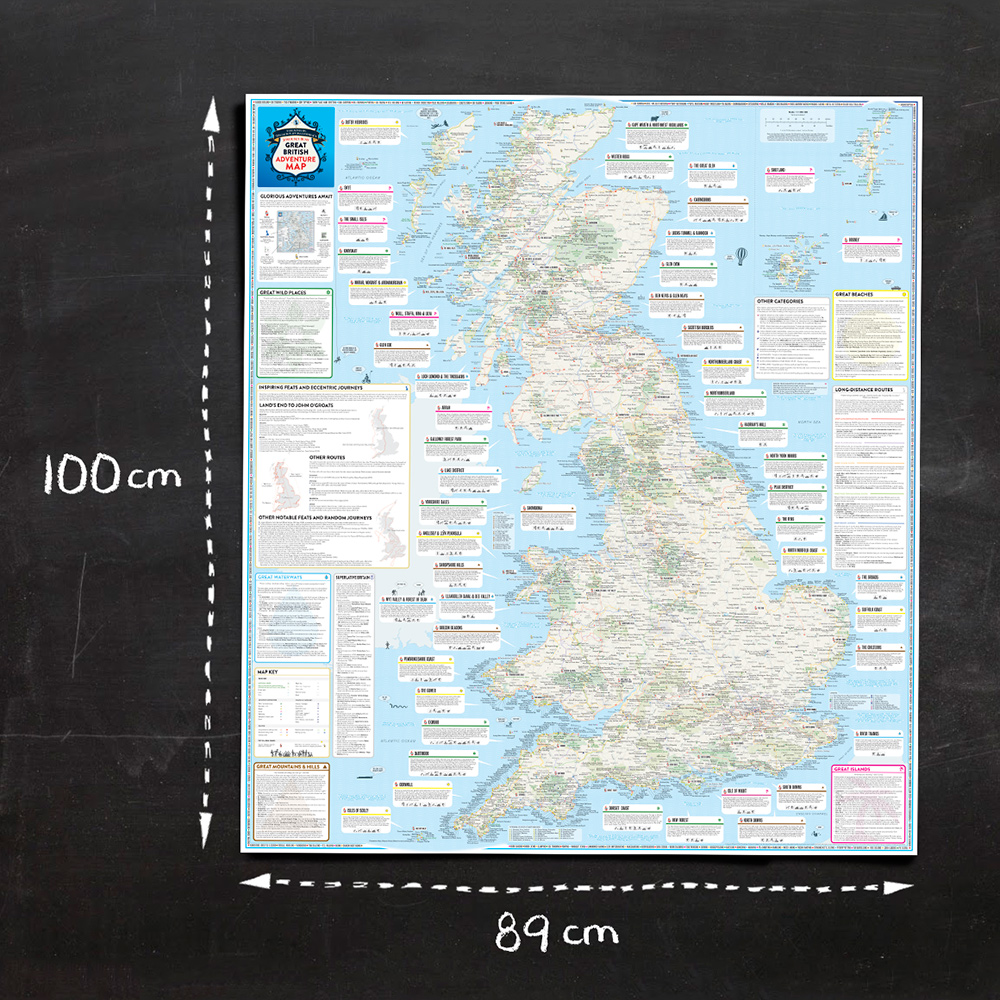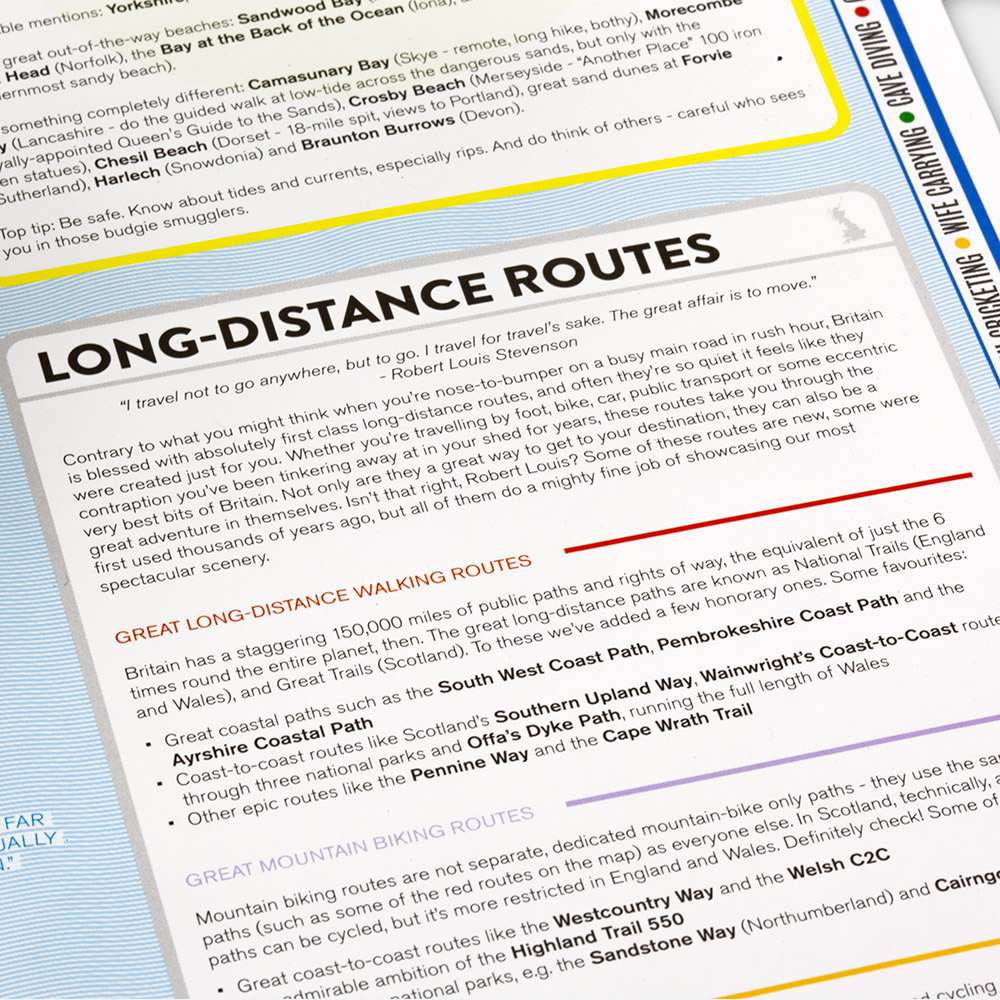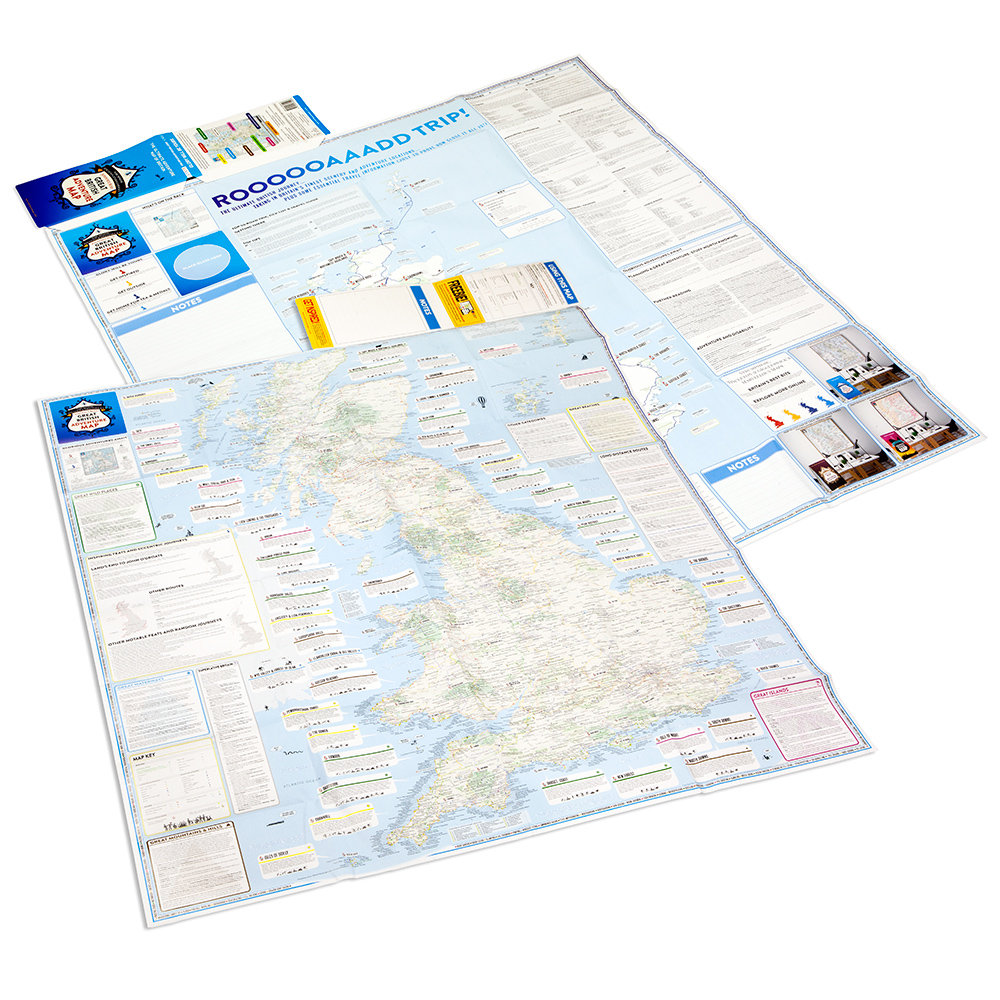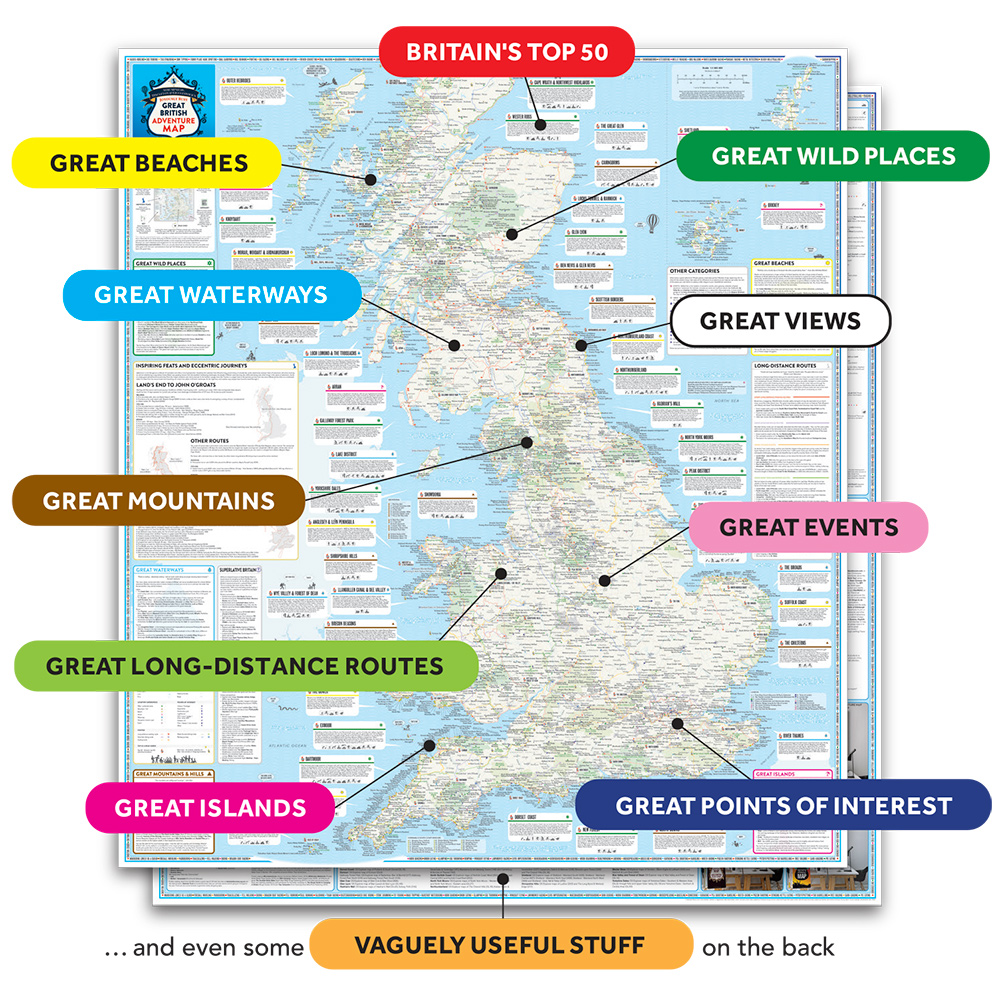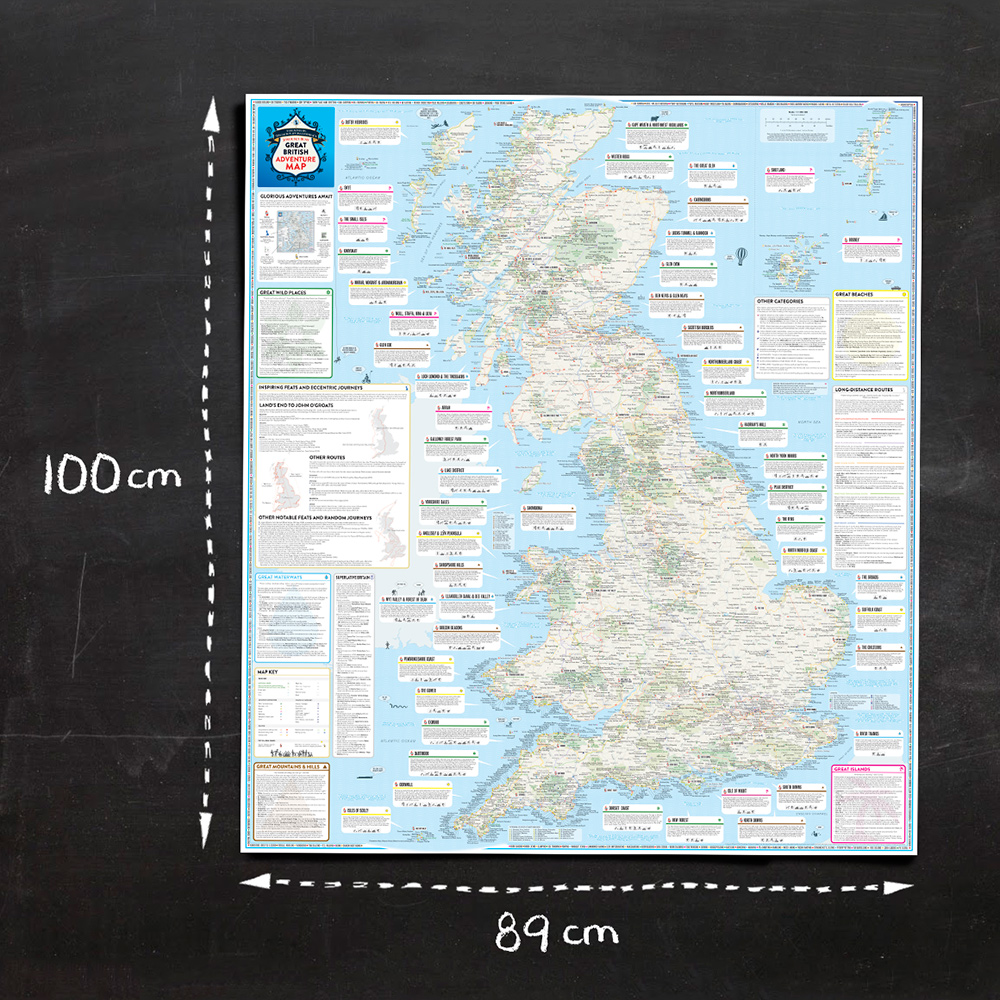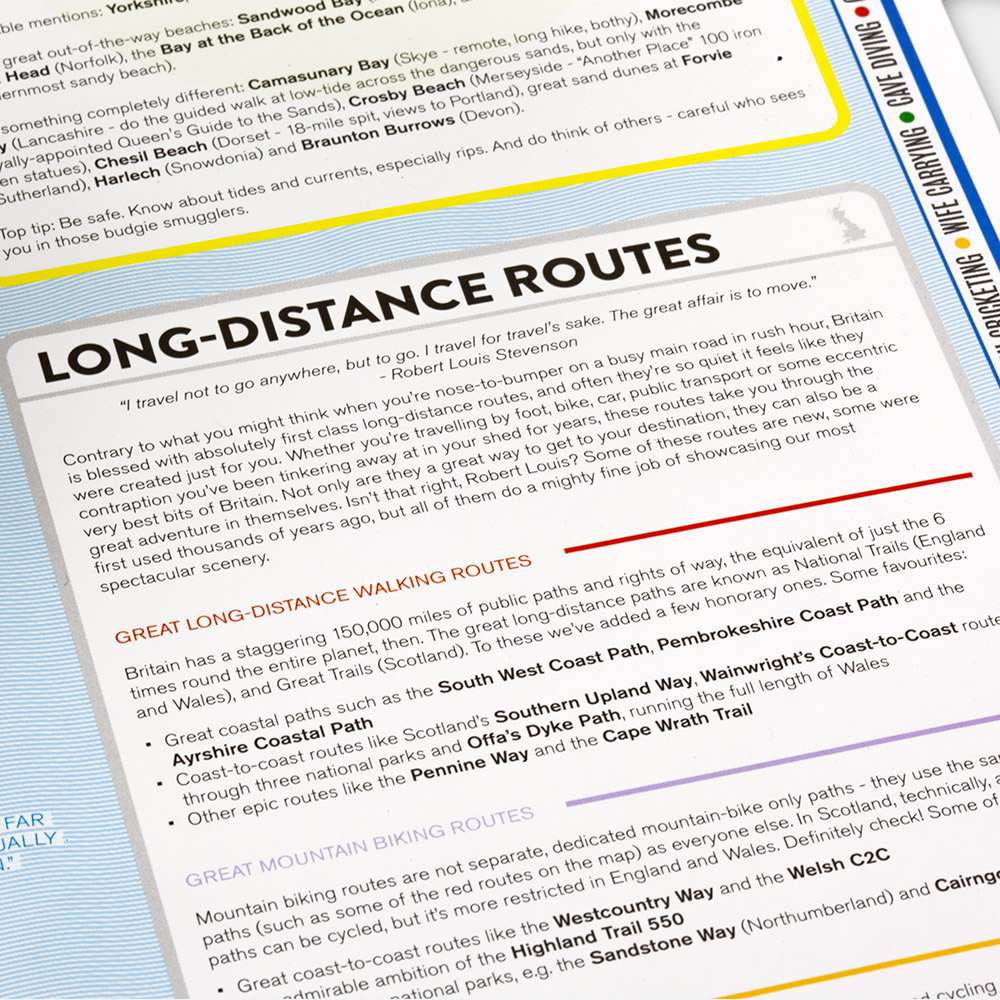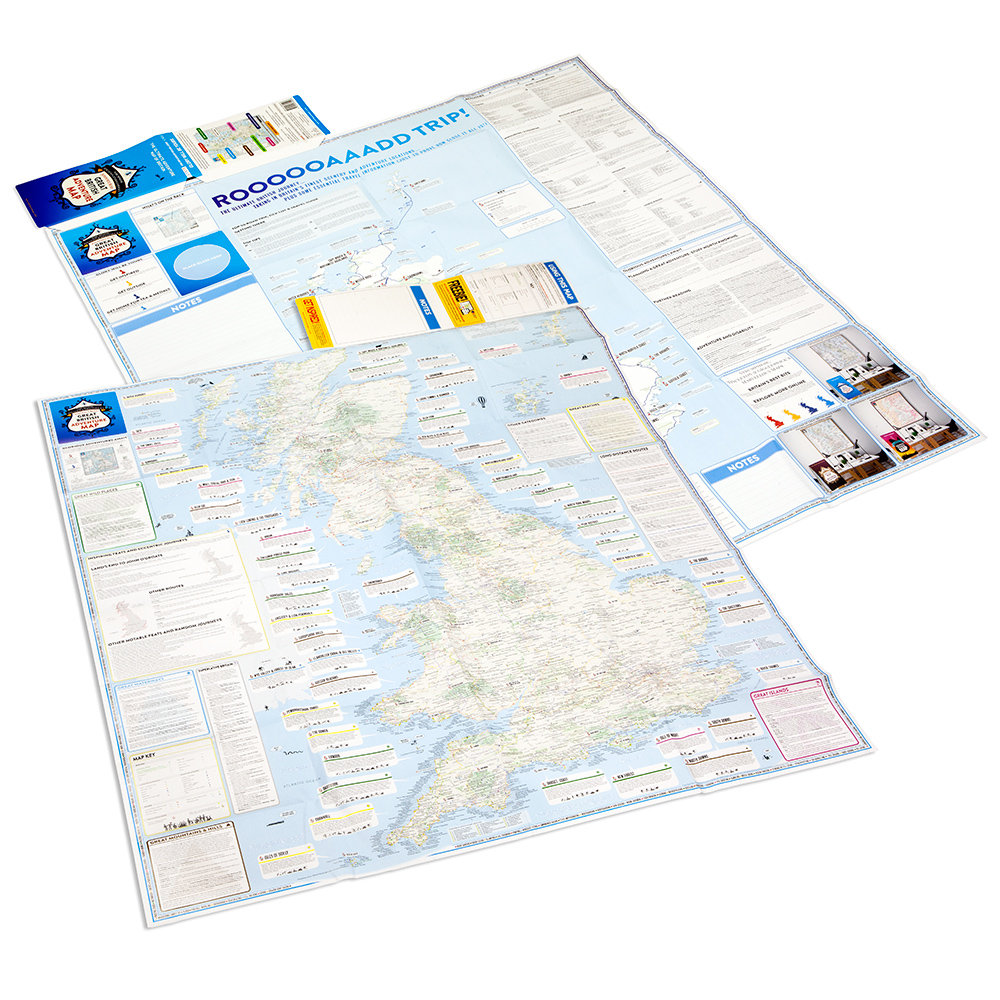 STG's Joyously Busy Great British Adventure Map
The Ultimate Adventure Map of Britain
The Great British Adventure Map features 2,500 of Britain's great wild places, mountains, islands, beaches, waterways, viewpoints, eccentric events and long-distance routes, peppered with some randomly inspiring trivia and amusingly quirky touches.

Designed to bring the fun back to holiday planning, and prove that Britain is a brilliant place for adventures big and small, it will inspire you to get outside and enjoy some great home-grown adventures. This map is joyously busy. Hopefully you will be too.

Folds out to 100 cm x 89 cm. Made in Britain using FSC-certified paper. Perfect for map lovers, adventurers and, well, anyone!
FANCY A DISCOUNT?
See more Marvellous Maps below. Use DROPANDGIMME20 at checkout to get 20% OFF 2 or more maps
GLORY WILL BE YOURS!
Britain is beautiful, perfectly proportioned and small enough that you can explore it properly without having to blag an enormous career break. And with so much variety - superb coastline, idyllic islands, luscious landscapes and incredible views - crammed into such a small area, Britain really is the perfect adventure playground.
PRODUCT DETAILS
Full-colour, two-sided fold-out map / reference guide. All of Britain's best outdoorsy bits on a single sheet of paper. Folds out to 100 cm x 89 cm (but could expand your horizons considerably further).

Printed on Progeo professional mapping paper and machine-folded with supreme fastidiousness.

Shipped in a super-sturdy unmarked cardboard envelope, with no paperwork - perfect for wrapping / sending as a gift.

Dreamed up, designed and made in sunny Britain
WHAT CUSTOMERS ARE SAYING
"I absolutely love this adventure map! "
"I absolutely love this adventure map! I'm planning a few trips around the UK over the next few months and have found it inspirational and really handy for places to visit and explore. It would make a great gift for an adventure buddy or a lovely treat for yourself"
"What a bundle of joyful inspiration"
"What a bundle of joyful inspiration! Full of quirky descriptions and off the wall observations, this is a beautifully produced map of all the awesome adventures you can do in Great Britain. It's also fabulously, imaginatively written. (…) it'll inform, inspire and raise more than a chuckle or too."
"A great gift for adventurers"
"If you don't know what to buy the would be adventurer in your life, this is it. Wherever you are in the UK you will find something exciting to find or do nearby. (...)"
DELIVERY DETAILS
FREE standard UK delivery for all products. For other preferred delivery options:
UK first class: £2.80 (delivery time 2-3 working days)

UK express: £8.00 (order by 2pm for next day delivery before 12 pm)

Outside UK standard: £10.00 (delivery time varies by country)
For full details, please check out our About page. If you have any questions regarding delivery, don't hesitate to contact us.
ONE MAP, THREE FORMATS
Each Marvellous Map comes in 3 formats: folded, flat and framed. And when you buy a framed map, we'll send you the folded version for free too.