STG's Slightly Overcooked Map of Tasty British Place Names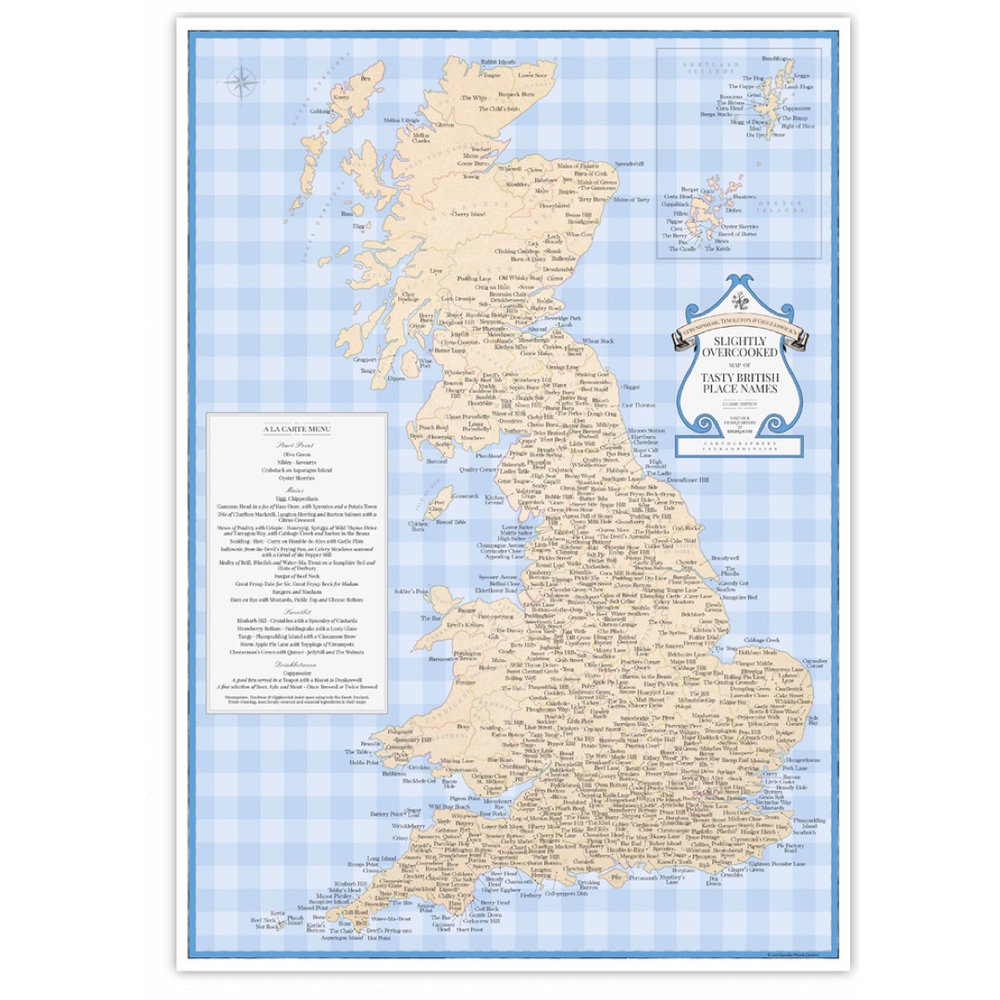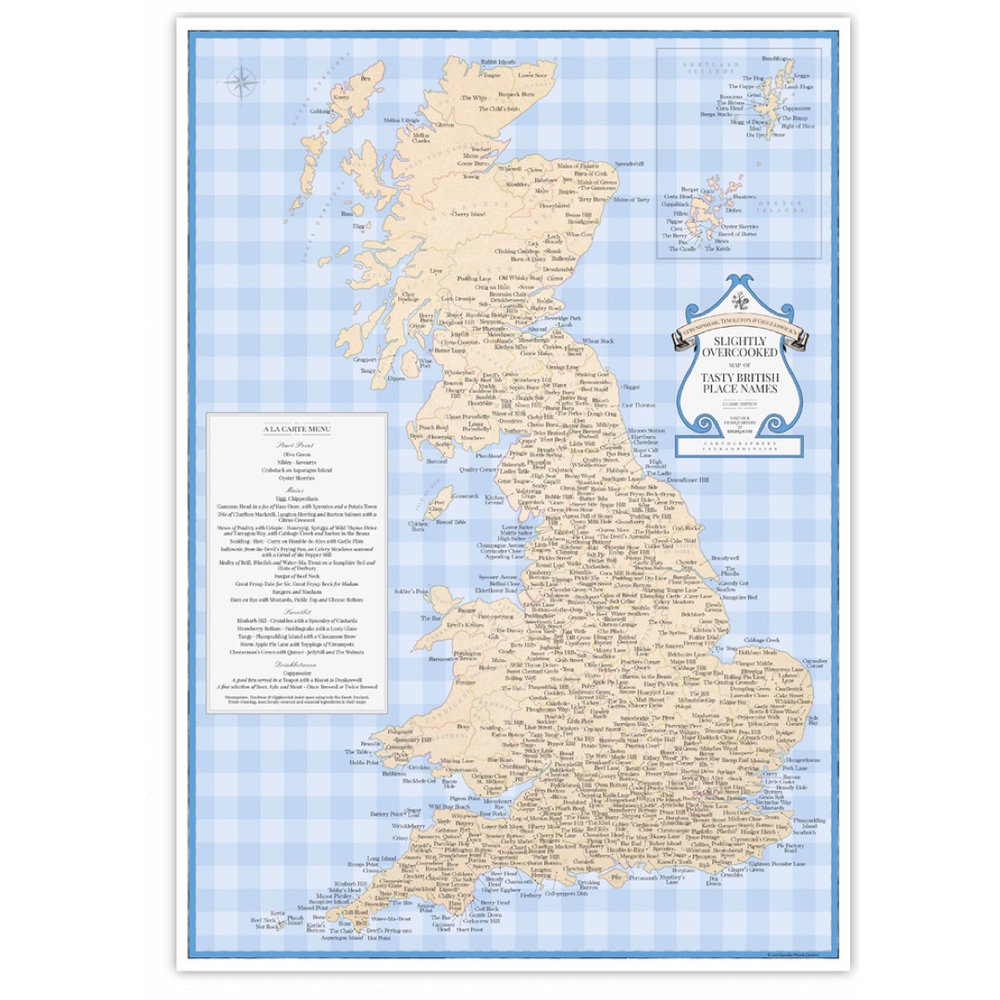 STG's Slightly Overcooked Map of Tasty British Place Names
More Tea, Mr. Tincleton?
Featuring nearly 700 Great British tenuously food-and-drink-related place names, ST&G's Slightly Overcooked Map of Tasty British Place Names is the perfect kitchen wall accessory or gift for unashamed foodies.
From Teapot in Stirling to Greedy Gut in Yorkshire, from Water-Ma-Trout in Cornwall to Rumblings in the Shetland Islands, Great Britain is not exactly starved of gastronomically-themed place names. For the first time in history, this little-known but highly enjoyable fact is being made available in the form of an A3-sized print, as cartographers extraordinaire Strumpshaw, Tincleton & Giggleswick proudly present their Slightly Overcooked Map of Tasty British Place Names.
Dimensions: A3 (297 mm x 420 mm). Made in Britain using FSC-certified paper.
OH STRUMPSHAW, YOU'RE SPOILING US

Not only is the Slightly Overcooked Map of Tasty British Place Names a mouth-watering visual feast, but also delightfully entertaining and - dare we say it - educational, a kind of cartographical amuse-bouche that will tickle the taste buds and whet the appetite for some adventure around our green and pleasant land.

PRODUCT DETAILS
Full-colour map with the dimensions of A3, 297mm x 420 mm

Printed digitally on high quality 175 gsm uncoated paper.

Shipped in a super-sturdy unmarked cardboard envelope, with no order details - perfect for wrapping / sending as a gift

Dreamed up, designed and made in sunny Britain
What Customers are Saying
"Love these maps. Ours is framed in the hall and is always a talking point. Thoughtfully created, ticklingly funny and beautifully presented - an ideal gift!"
"Awfully, spifflingly British"
"Awfully, spifflingly British. These folks take those many things that make Britain, British; our ludicrously mis named villages, our Quirky quirks, our amusing byways and sideways view of the world, and put them onto maps. Such an amusing present or a fun poster for your library (...)"
"Brilliant... and hilarious"
"Well worth buying especially if you have a good sense of humour!"
Related Products
Save 20% on orders of 2 or more maps! Simply add this code on checkout: DROPANDGIMME20
DELIVERY DETAILS
FREE standard UK delivery for all products. For other preferred delivery options:
UK first class: £2.80 (delivery time 2-3 working days)

UK express: £8.00 (order by 2pm for next day delivery before 12 pm)

Outside UK standard: £10.00 (delivery time varies by country)
For full details, please check out our About page. If you have any questions regarding delivery, don't hesitate to contact us.