STG's Magnificently Rude Map of World Place Names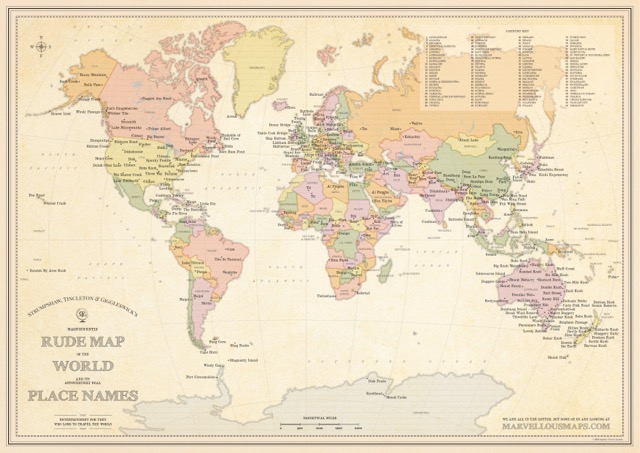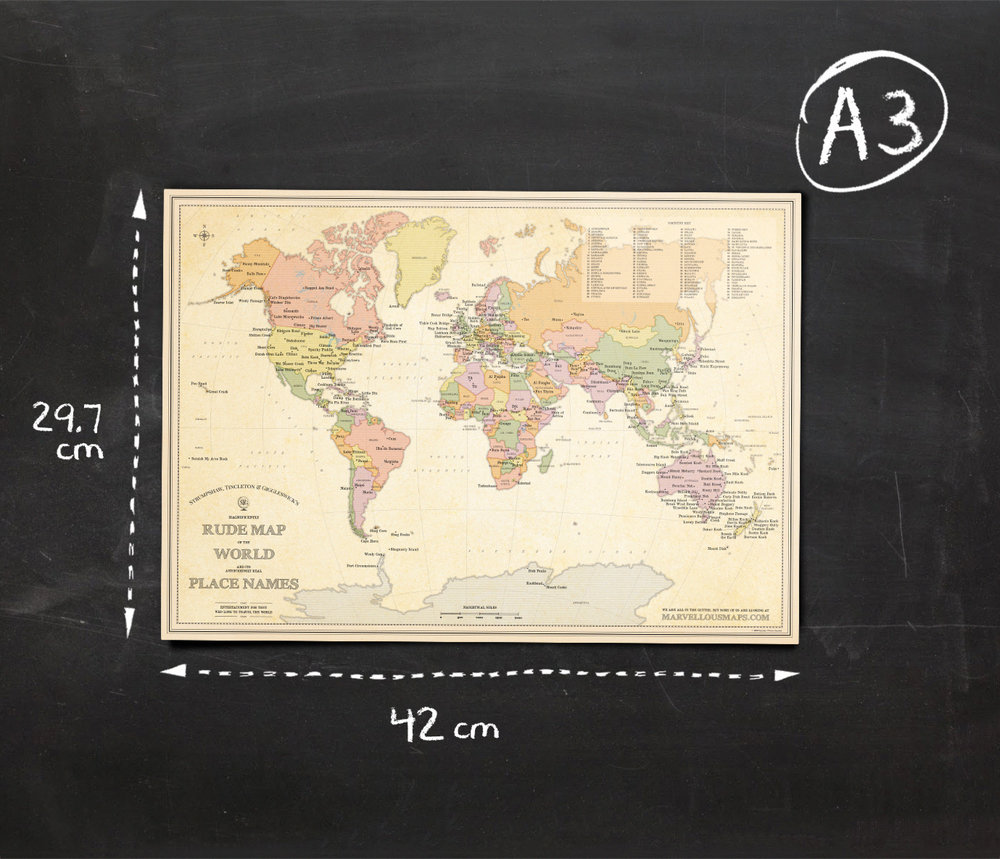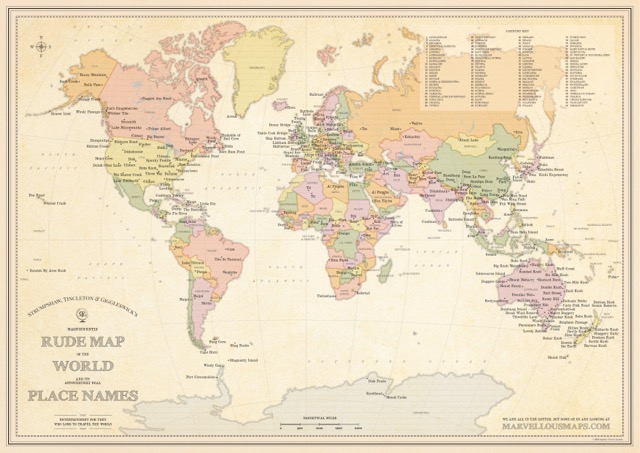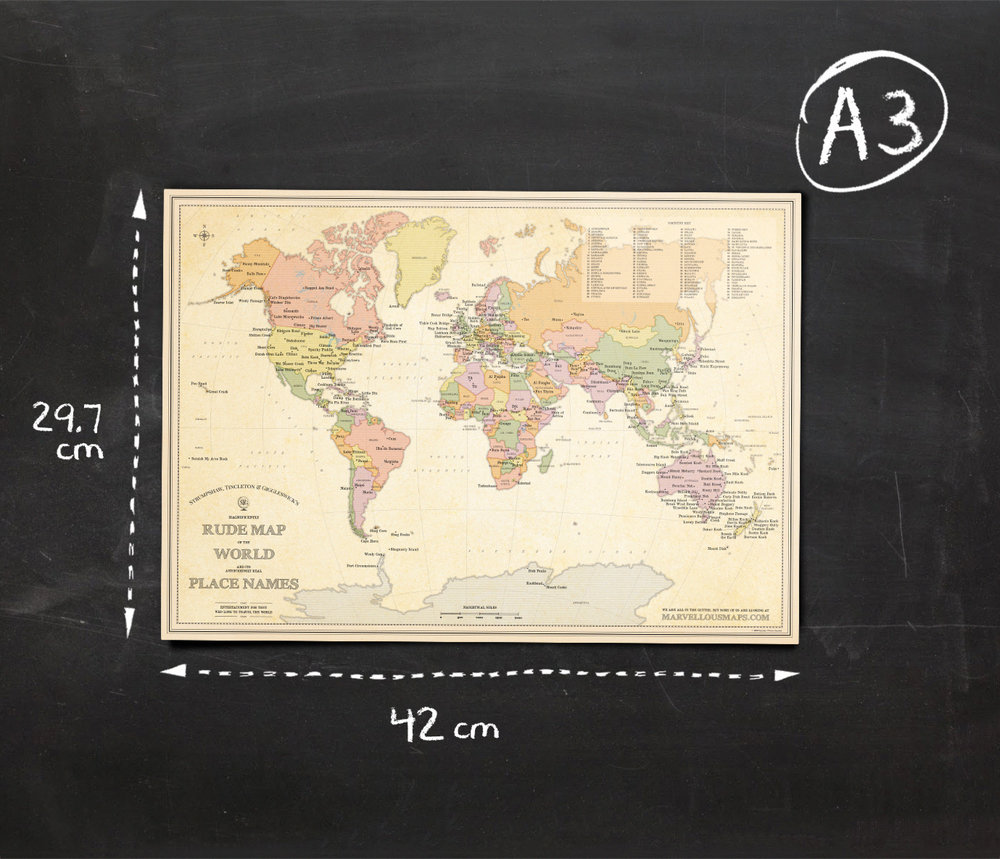 STG's Magnificently Rude Map of World Place Names
From the Bums of Afghanistan and the Twatts of Britain, to the Knobs of Australia and a pair of Tits in Algeria, via a Brazilian Varginha and a Philippine Sexmoan, the world is strewn with rude, lewd and innuendo-laden place names. The Magnificently Rude Map of World Place Names showcases nearly 300 of them, including:
Knobhead, Antarctica

Arse, France

Some even ruder-sounding places

And of course that old favourite, Lake Titicaca, Peru / Bolivia
Dimensions: A3 (297 mm x 420 mm). Made in Britain using FSC-certified paper.
WHAT'S IT ALL ABOUT?
One of the great joys of travel is chuckling until you dribble at funny and rude-sounding place names. Fortunately, now you don't have to travel the world to find them. Enjoy the world's most scandalous-sounding place names from the comfort of your own home, courtesy of the Magnificently Rude Map Of World Place Names.
All place names on the map are 100% real - we're not yanking your chain. The map is a vintage-style print that looks pretty classy from across the room, but turns out to be quite the opposite upon closer inspection. Dreamed up, designed and made in Britain.
PRODUCT DETAILS
Full-colour map with the dimensions of A3, 297mm x 420 mm

Printed digitally on high quality 140 gsm uncoated paper.

Shipped in a super-sturdy unmarked cardboard envelope, with no order details - perfect for wrapping / sending as a gift

Dreamed up, designed and made in sunny Britain
What Customers are Saying
"Love these maps. Ours is framed in the hall and is always a talking point. Thoughtfully created, ticklingly funny and beautifully presented - an ideal gift!"
"Bought the Rude Map of the World for a colleague and knew I'd not be able to part with it, so bought two. Great fun, can't wait to get mine framed and see whether people in the office step up for a closer view. (...)"
"Brilliant... and hilarious"
"Well worth buying especially if you have a good sense of humour!"
Related Products
Save 20% on orders of 2 or more maps! Simply add this code on checkout: DROPANDGIMME20
DELIVERY DETAILS
FREE standard UK delivery for all products. For other preferred delivery options:
UK first class: £2.80 (delivery time 2-3 working days)

UK express: £8.00 (order by 2pm for next day delivery before 12 pm)

Outside UK standard: £10.00 (delivery time varies by country)
For full details, please check out our About page. If you have any questions regarding delivery, don't hesitate to contact us.